The fall semester studio is known as the comprehensive studio. We were tasked with designing a timber office building in the Arts District of Los Angeles. Throughout the semester we worked on various documents in conjunction with our project's design, having discussions with structural engineers and consultants at ARUP.
We initiated the semester making a Japanese wood joint so as to open a semester that revolved around wood.
The project explored a post and beam glulam construction with CLT walls as lateral support mechanisms. The grid was designed to both take advantage of wood's inherent lightness and keep conservatively within the structural capacities of wood.
The following are early study models exploring the space frame and its different components.
The following are the final project documents, beginning with presentation images.
Images of our 1/4" structural model. The stained sticks represent the carbonizing of the wood for fire protection.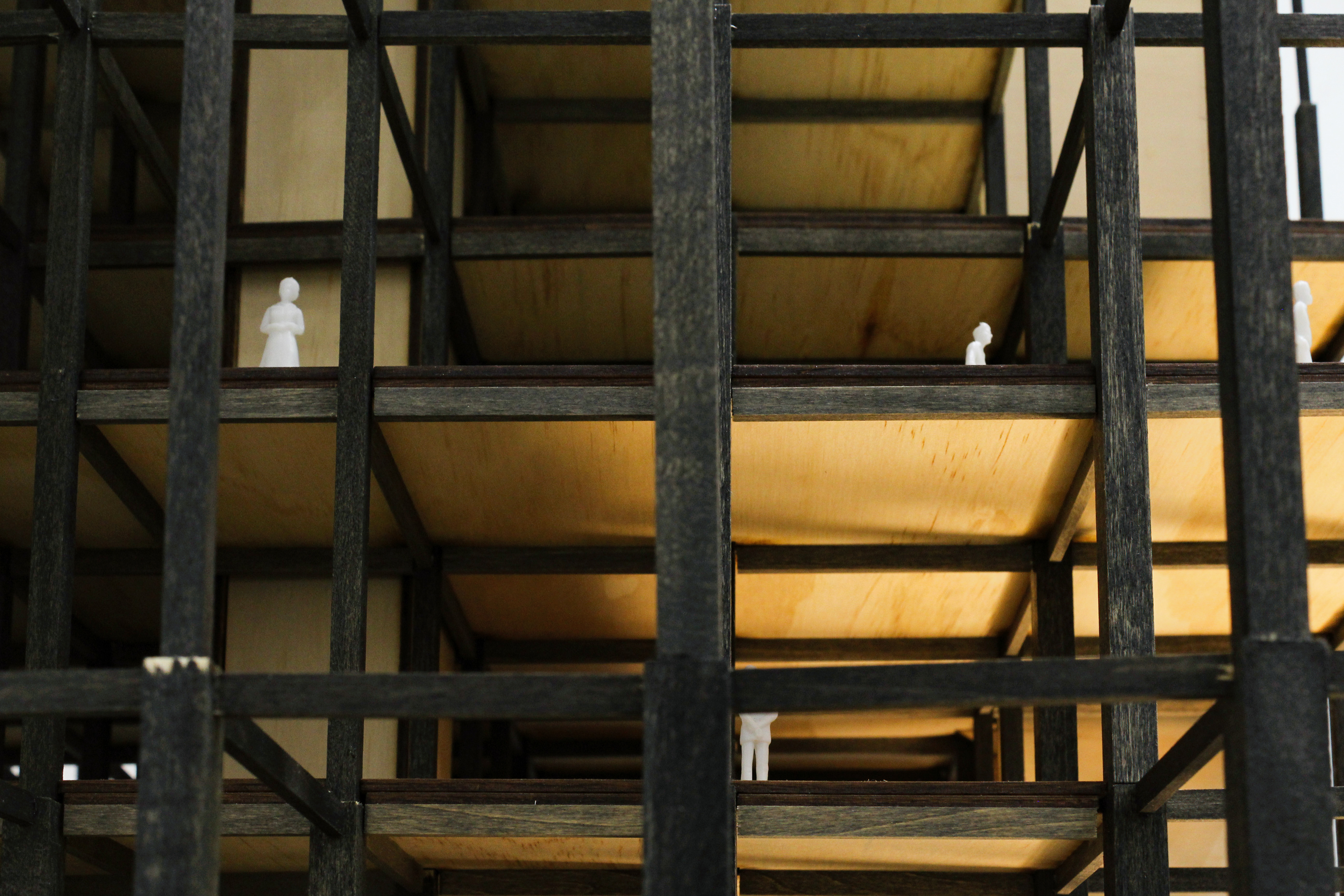 1/4" Notational Model Unfolded Elevations. 
This 3D drawing was meant to show the underlying systems of the project.
The Comprehensive Booklet

Site Analysis: these pages were done as a collective.
Ordering Systems: outlines the design of the building.
Circulation and Life Safety: from fire escapes to fire proofing.
Accessibility: ADA restrooms and safety elements.
Structural Systems: dealing with gravity and lateral loads.
Building Enclosure Systems: protecting the building from the elements.
Environmental Systems: making the building habitable.